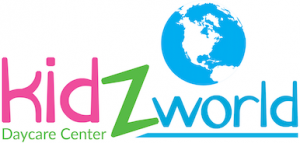 The Apostolic Gospel Church (AGC) is pleased to announce the planned opening of its full-time daycare center in Upper Sandusky, Ohio. The newly renovated 3,000 square feet of dedicated space is located onsite at 221 N. Fifth Street and will be the home of Kidz World Daycare Center. The target opening date is February 2022. AGC is investing in our city to create opportunities for families, to help improve employment availability, and to advance the futures of young students in the greater Wyandot County area. We are cordially asking for your support to bring this vision to life! At Kidz World, we believe it is an extraordinary mission to invest in the future generation.
Kidz World will feature up to forty, full-time student enrollment slots and will operate initially for ages 3 years old through 5 years old. The daycare will soon set a goal of expanding the available enrollment ages. Kidz World will be a unique prospect for the community by offering full day, twelve-hour daycare, 6AM – 6PM Monday through Friday, and will include age appropriate and interactive curriculum each day. Waitlist enrollment applications will be available for all beginning on Monday, January 3, 2022, online at http://kwdaycare.com. Based on recent feedback from the community, we anticipate that the available slots will fill up quickly.
To meet final fundraising goals and satisfy a few remaining licensing requirements, we are asking for your monetary donation. As a subsidiary of a 501(c)(3) nonprofit organization, your personal or business-sponsored donations will be considered a tax-deductible contribution and will directly impact students enrolled at Kidzworld Daycare Center. AGC and its members have contributed approximately $5,000.00 to date in addition to receiving a $10,000.00 ODJFS "Starting a Program: Technical Assistance for New Providers" grant. The final remaining costs total $41,812.00 for construction, licensing, and supplies. This amount includes $6,000.00 for a playground fence and $10,000.00 to install playground equipment. To contribute electronically via ACH or Credit Card, please fill out the form below. Your donation can also be sent by check to PO Box 64 Upper Sandusky, OH 43351. We'd like to thank you in advance for considering participating in this endeavor. We believe that by investing in families of Wyandot County, together we can make a brighter future for all.
The following categories represent the remaining expenses:
| Category | Price |
| --- | --- |
| Furniture | $24,712.75 |
| Playground Equipment | $10,000.00 |
| Playground Area Fence | $6,000.00 |
| Art Supplies | $1,688.76 |
| Manipulatives | $477.84 |
| Music | $419.90 |
| Science and Math | $1,901.57 |
| Blocks and Transportation | $135.00 |
| Language, Writing, Listening | $1,081.50 |
| Dramatic Play | $545.00 |